YOU'RE INVITED to join the Essential Theatre at J. E. Brown Middle School on Saturday, March 17 from 10-4pm for BeltLine & Beyond: A Day of Theatre, Conversation and Workshops on the Subject of Honoring Voice and Empowering Communities to Tell Their Stories. 
Inspired by Essential's fall production of BeltLine & Beyond, which was originally produced in partnership with the Wren's Nest Scribes Program and Art on the Atlanta BeltLine.
Made possible through a grant from Georgia Humanities.
Special Thanks to J.E.Brown Middle School, the West End Performing Arts Center, the Youth Ensemble of Atlanta, Pathways Transitions Programs, Inc, and the Shakespeare Tavern for production support. Thanks to Turner Voices for providing complimentary lunch.
Thanks to support from Georgia Humanities, all events are free and open to the public.
The day will begin with an encore performance of our Art on the Atlanta BeltLine show, followed by a lunch conversation with special guests on the subject of the day, and rounded out with related workshops.
---
---
10:30am – The Play: BeltLine & Beyond
Source stories written by the 2017 Brown Middle School Wren's Nest Scribes (Scribes and Mentors include: Jamaya Brown, Zeshawn Foster, Oumy Gueye, Amir Howard, Autumn Jackson, Eriel Jackson, Jaymes Mincey, Morgan Turner, ARyanna Vashti, Kate Betts, Maurice Garland, Sheronda Gipson, Ben Herr, Parker Hilley, Yves Jeffcoat, Ilana Poitier-Daniel, Taylor Schwensohn, Vania Stoyanova and Ross Boone.) Play by Joshua Mikel, winner of the 2015 Essential Theatre Playwriting Award.
CAST
Zaria Caldwell as Agent West
Kerwin Thomas as Special Agent 08 and the Ghost of John T.
Brooklyn Greene as Ashley, Amber, Kamia and Ensemble
Derrick Robertson as Scorch, Will, Brad and Ensemble
Terry Kiser as Mark, the Robot and Ensemble
Efrem Whitaker as Bum (Elijah), the Robot, Ensemble,
and production stage manager
PLAYBILL
---
11:15am – The Lunch and Conversation
Join us for lunch and conversation with special guests, to go behind the scenes of creating the play we just saw and talk with other artists and writers who have had similar experiences helping others to tell their stories. Conversation led by our humanities scholar, Patricia Henritze.
---
12:00pm – Workshops (Block 1)
Choose from one of two workshops in Block 1: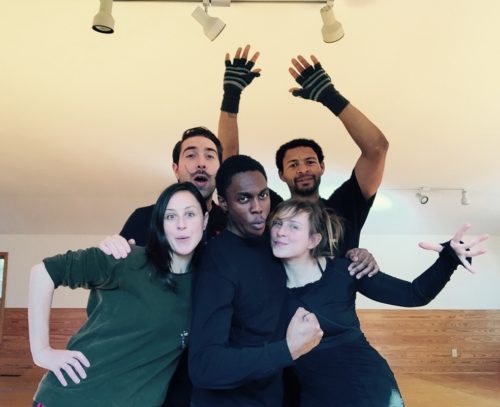 Mindful Story Gathering: Seeking to address social barriers from beginning to end of community based art making processes led by Sara Gregory of Makeshift Circus Collective (Atlanta, GA)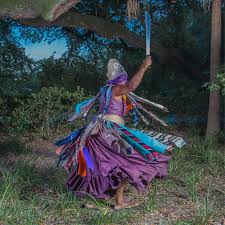 Introduction to Story Circles led by Junebug Productions (New Orleans, LA)
---
1:30 – Mix & Mingle
---
1:45-3:15pm – Workshops (Block 2)
Gerard Stropnicky, globally renowned theatre artist and one of the original collaborators of Swamp Gravy, Georgia's Official Folk-Life Play, will be leading a workshop entitled Building Civic Empathy: The Storytelling Game.
Informed Allyship: Cultural Awareness in Community Storytelling led by Kacie Willis
---
3:30pm – End of Day
---
AUDIENCE RESPONSE AND PARTNER FEEDBACK
"I was really touched and overwhelmed by the workshop I attended. I saw both the way story could unite…neighborhoods…and felt how important it was in the work I do as a mediator. I expected to come to contribute time and energy and instead was vastly contributed to. Thank you so much for the stimulation and the experience. I loved it." –Christine Carlsten (board, event participant, event volunteer)
"I love that [the play] was about home and the west end. It was strong, powerful" -audience member
"The venue is embedded in the community, the 'production values' appropriate to the circumstances. 'BeltLine & Beyond' worked well in the library space." -Gerard Stropnicky, workshop leader
The project "did bring more attention to Brown Middle School and our Wren's Nest Scribes program." –Kalin Thomas, Wren's Nest program director
"What could be more distinctively Georgian than those middle school stories? My hope is that the tools…offered will be wisely, creatively, actively employed. Our cities, states, nation and world need some empathy!" –Gerard Stropnicky, workshop leader
"The script was excellent, and the play was well-organized and well-acted." -Brown Middle School volunteer
"You had a really great event. The workshops looked amazing. I was impressed with what you put together." –Patricia Henritze, our Humanities Scholar
"collaboration efforts and the quality of performance were outstanding."  Dr. Nicole Brodie, Brown Middle School liason
"I just wanted to thank you for being such a great partner with our Scribes program, and for the AWESOME job you and your team did with making a play from the Brown Scribes book, BeltLine & Beyond" -Kalin Thomas, Wren's Nest Program Director