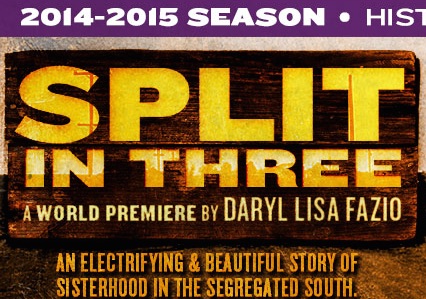 19
Daryl Fazio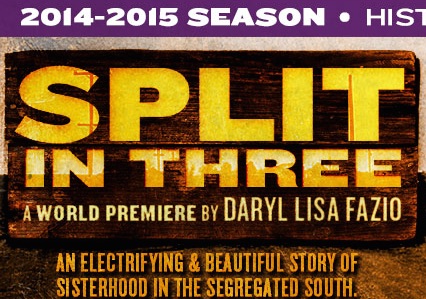 Although producing new plays is the primary focus of Essential's work to support Georgia playwrights, play readings are also a vital part of the play development process, and we do host play readings as well.
Daryl Fazio, who has performed on our stage and designed much of the graphic art you've seen associated with our festivals the past couple of years, is also an accomplished Georgia playwright. Last spring, her play SPLIT IN THREE, which you may remember from Essential's own 2012 Bare Essentials Play Reading Series, was read as part of Florida Repertory's first annual PlayLab Festival — and it has been chosen for a full production there in April!
"This was an important workshop with which to follow up my Essential process. I wrote a new draft right after the Essential reading almost two years ago now, and that's the version that was chosen…[As a result of these readings,] I have renewed confidence in SPLIT IN THREE…I become a better writer every single time I get to hang out with actors and read my words for a few days."
We are proud to support Daryl's work. Won't you support ours? 19 days left to give: https://power2give.org/go/p/8445
And be sure to join us NEXT WEDNESDAY for dinner together at Uncle Maddio's in Toco Hills!